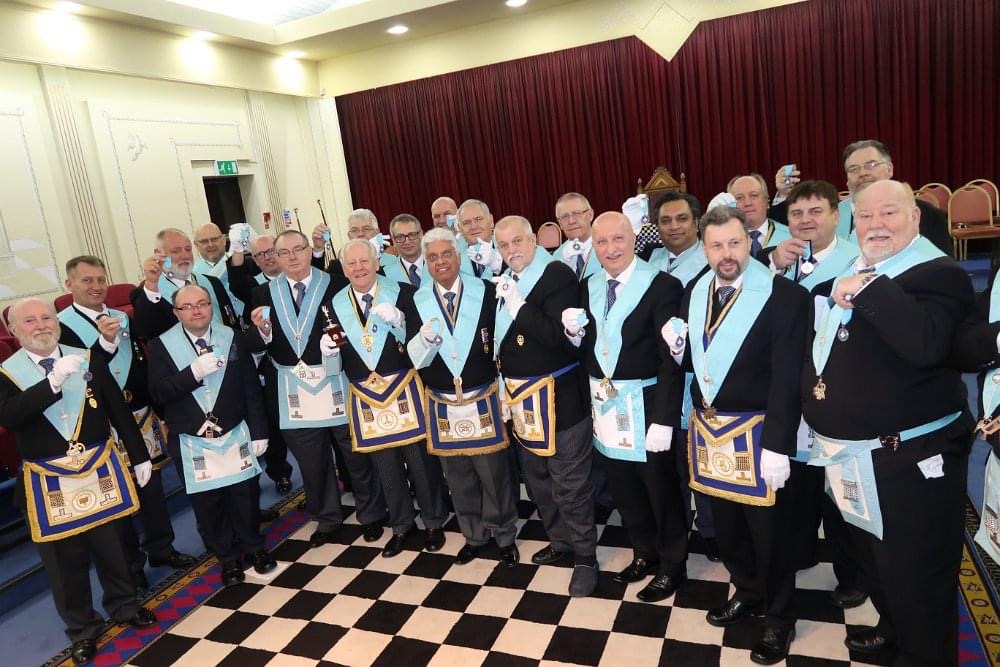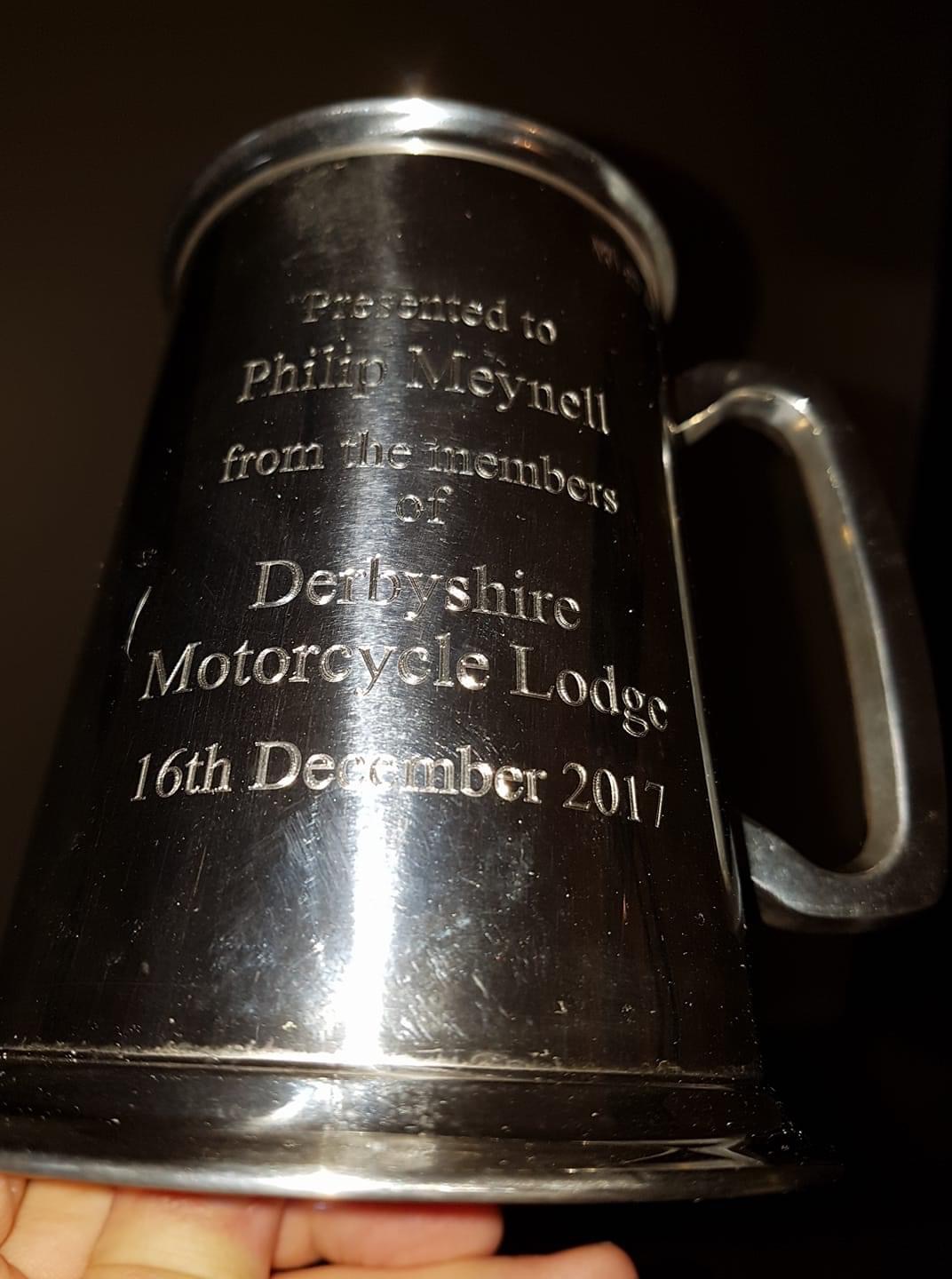 The concept of a Motorcycle Lodge in Derbyshire was the brainwave of W Bro Philip Meynell, following a talk given by the Provincial Grand Master, where special interest Lodges were mentioned. Casual discussions amongst motorcycling freemasons and a conversation at a Festive Board concerning the formation of a new Lodge for those who have an interest in motorcycles aroused several people's interest. The Province gave its approval in principle and the idea soon became a concept. W Bro Philip Wright was recruited as the Primus Master and W Bro Stephen Gough took on the role of Founding Secretary. W Bro Philip Meynell and W Bro Ranjit Verma became the founding Senior and Junior wardens respectively. There were in total 24 Founders.
Another 6 Masons, who were unfortunately not qualified to be Founders, became Joining members at the first meeting. We also have had several initiates. The Consecration was on Saturday 16th December 2017 saw Derby Masonic Hall virtually full to the brim, with the Provincial Grand Master as Consecrating Officer and the Deputy Provincial Grand Master as Installing Officer, ably assisted by a full Provincial Team who all played their part. All 24 Founders, 29 members of the Provincial Team and 153 other visitors were present.
Amongst the visitors, several Motorcycle Lodges from all over the UK were represented including Mike Hailwood Lodge 9839, Isle of Man TT Lodge 9872, Sussex Motorcycle Lodge 9871, Buckinghamshire Motorcycle Lodge 9926 and Le Willows Lodge 3852. A good representation of Derbyshire Masters was also in attendance. The Derbyshire Motorcycle Lodge 9950 will meet 4 times a year at the Masonic Hall, Ilkeston, where we have been made very welcome. We are very grateful for the donation of Regalia and other Lodge furniture from the now closed Kinder Scout Lodge 4532 (Derbyshire) and Sure & Stedfast Lodge 9326 (W. Lancs.) along with the kind generosity of W Bro Malcolm Prentice.
We would like it to be known that our Founders are Freemasons first and foremost, with an interest in Motorcycles. Not the other way round. That will remain the ethos for the membership of the Lodge. Membership is not restricted to owning or riding a motorbike. A keen interest will suffice.
We welcome visitors to our meetings and anyone wishing to attend is assured of a fraternal, warm and sincere welcome.